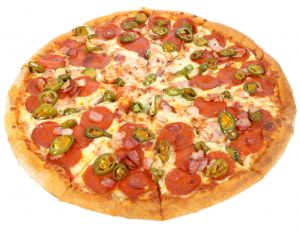 I just wrapped up some online shopping and am pretty happy with what I bought. I am moving next month and got some really nice plastic storage bins to help me keep my stuff organized (which is definitely something that I need to work on). I also got some much needed new clothes as everything I have now is starting to be too big. That is because in the last 3 months I have lost a nice amount of weight. I decided that this was the year I was finally going to do something about my weight. I am turning 30 later this year and wanted to enter my 30's in shape.
I have never had a problem working out it is the diet part of it that always screws me up. I like to eat and what I like to eat isn't healthy. I used to run and go to the gym all week and then when the weekend rolled around I would eat a whole pizza or chicken wings or fast food and a lot of it. It was just the way I was raised as my parents didn't cook much. We ate out a lot and if we didn't it was a grilled cheese sandwich or stuff like that. I had to basically teach myself how to cook and it was a lot of trial and error. I remember the first time I tried to make spaghetti and that was a disaster. I used so much garlic a plate of it could have killed 100 vampires.
I also bought myself a new coffee machine this morning. The one I have now I have been using since college and it has seen better days. I never clean the thing and it is almost 6 years old so yeah you can probably imagine. I can't say I love much in life besides my family but coffee is one thing I do love. I drink a lot of it so I invested in a nice one. I saw it on sale because there's no way I was going to pay full price on it. I don't love it that much. I also got a couple DVD's that I have always wanted. I really need to get a Blu-Ray player. I think I might ask my parents to get one for Christmas this year. We still buy each other gifts although we have scaled back as I got older. I think one of those though would be a perfect request.