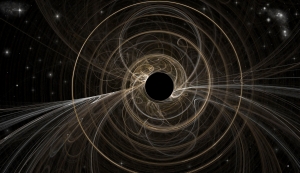 This seems to be a strong topic!  Here is some more input that people had:
I am against it, putting your emotions in the hands of the wrong people is always wrong regardless whether they are family or not. I also had this black hole family syndrome, were id be getting sucked up in the drama of the family of my fathers side, stuff started as kids, my mother got denied by my grandmother, she even held separate santa party's for one side of the family and us.
We just stopped going there, and when my grandmother died i didn't even attend her funeral, why the heck should i ? I don't consider them as family, albeit your situation is worse because your mother is the crazy one in this, but the principle is the same.
You shouldn't consider them as family anymore, screw them and their problems. The thing is you feel ' involved ' because you are her son, and feel a 'natural' responsibility to take care blah blah blah. But to hell with it, she chased you out of your life , and now you are gone forever, you shouldn't even debate about it, just don't consider her as family anymore, don't answer her or your family calls, goodbye and good riddance.
This because these people only added misery to your life, and you need to choose to add only good things in your life. You are an adult and you don't need her anymore in your life, and she's supposed to be old enough to understand the consequences of her own actions, you stay out of it, just consider her and the others as strangers and not as family anymore, detach and start living your own life.
You need to know where to draw the lines in your life, think about it 'you aren't the one who made her mad, she herself caused this mess to begin with, and not everything is your responsibility in your life, but because its family you 'feel its got something to do with you', which leads to you being sucked into a sickening psychological black hole, thru a game that your mother is playing with your heart, well guess what , you aint buying it, you have to protect yourself against the wrong people in this life, even if they are family,even if it is your mother, it doesn't automatically mean that these people have the 'best' of interest in their children, does the alcoholic father who beats up his children do that because he loves them? , no because he's a sick psycho who belongs in jail and get psychiatric treatment as well as a treatment to get rid of his alcohol addiction, you think a child should stay with such a person? Now that you are an adult you'd say 'NO WAY IN HELL', but for you its the same principle, except its a more subtle form of emotional abuse.
"you were a kid, no one including yourself will or should hold it against you for not being able to understand this and no one could expect a kid to 'deal' with this' , therefore you should leave that in peace, and be at peace with the thought that you finally made the right decision in your life when you had the opportunity, which was to throw this sicko out of your life. You aren't the appointed person to 'fix' the parent, its not a childs job to mentally correct their parents, its the psychiatrists job to do that. So distanceyourself, and just let the doctors do the work instead, and don't worry about it anymore.
You draw a line because you also have your limits as a human being, and you just happily live your own life forever, case closed end of it.